Photographs of the Ceremonies
Thanks to Daniel Blandin
---

The woman in the red dress is Madam Sarah Peck of the U. S. Embassy.
On her right is Mr. Christian Jacob, the former Secretary of the Sarkozy government.
The woman with the the tricolor (red, white and blue) sash is Madam Annie Jean, Mayor of Nesles-la-Gilberde.
The man in uniform is Mr. Jean Claude Tavernier, head of the Souvenir Français Committee.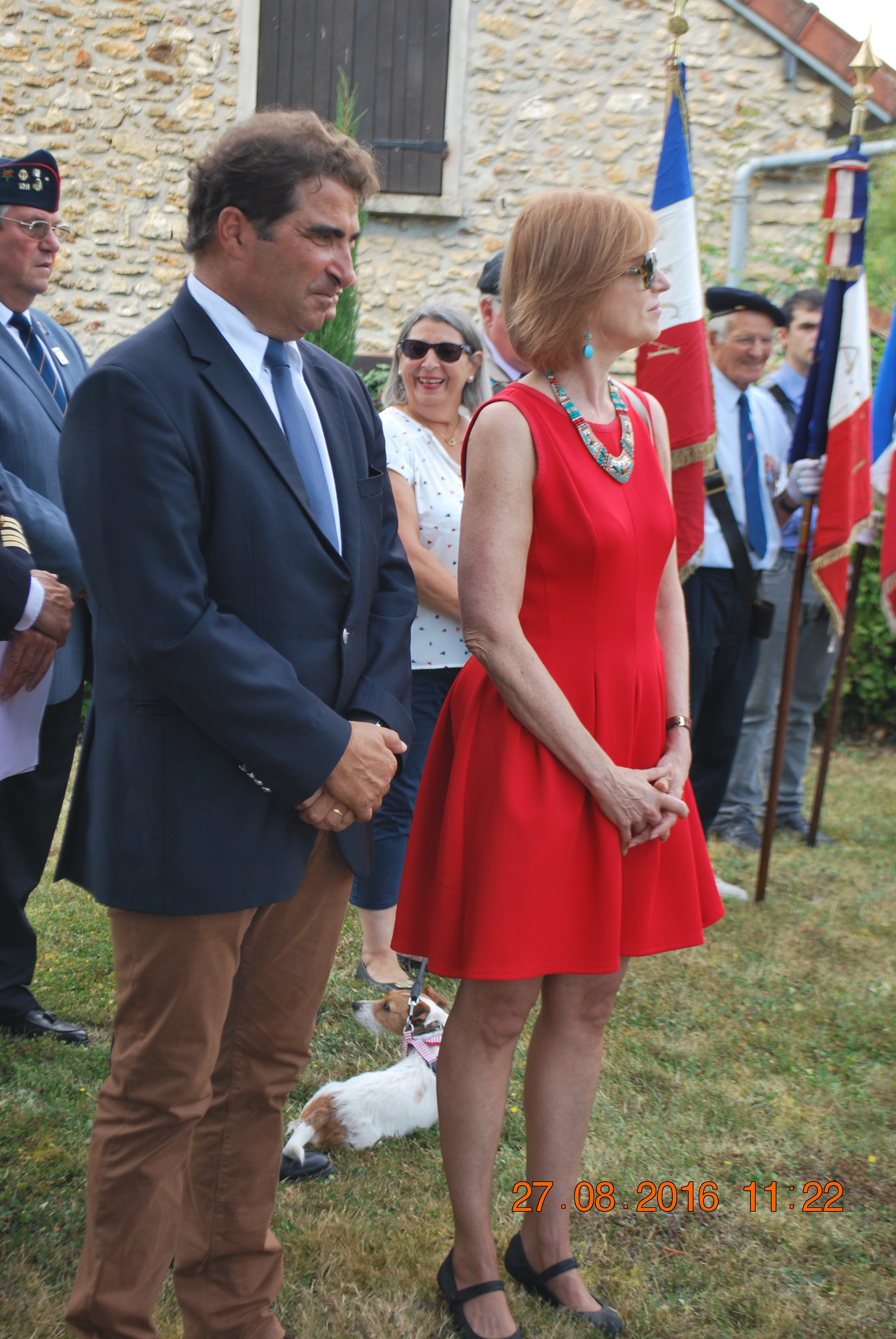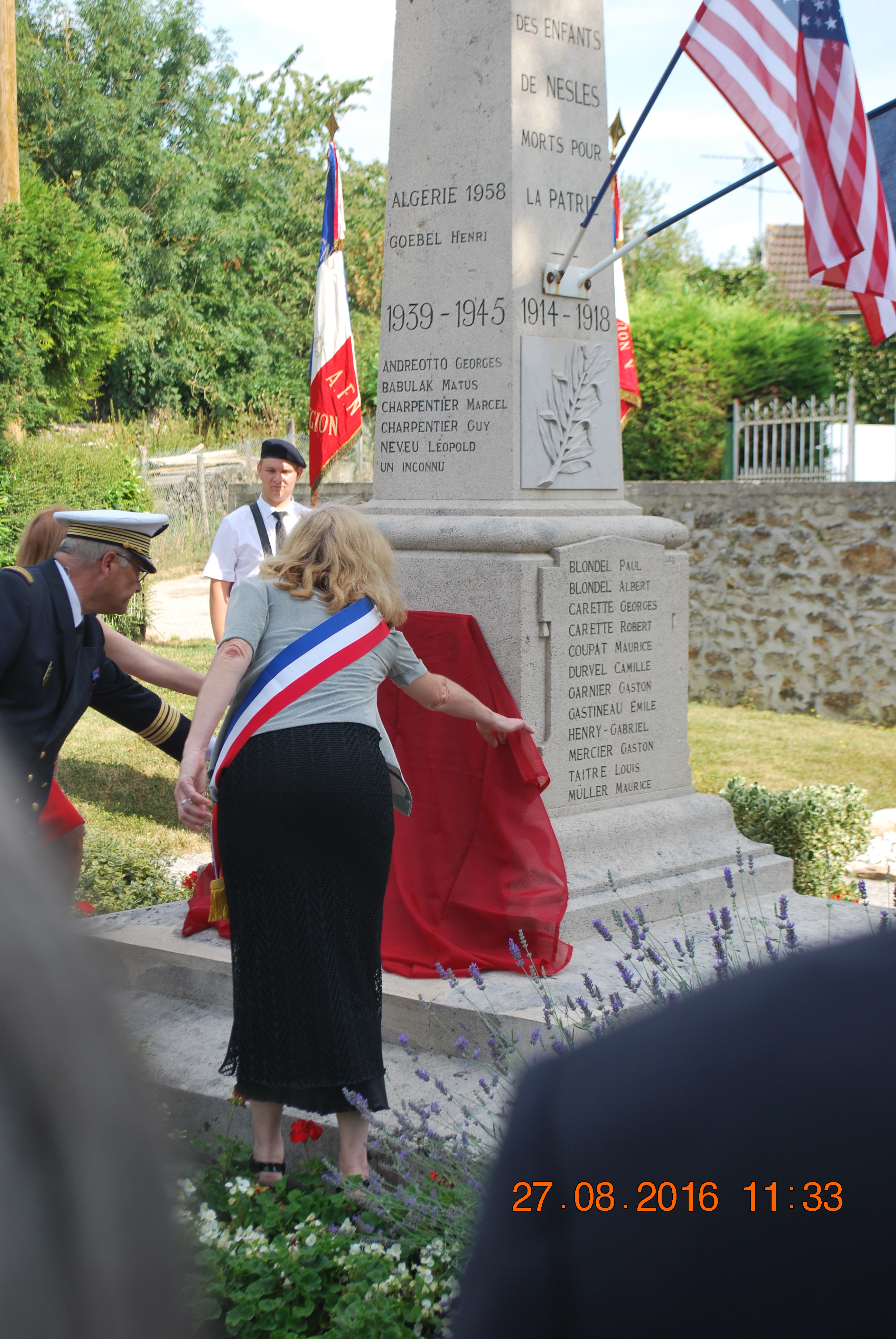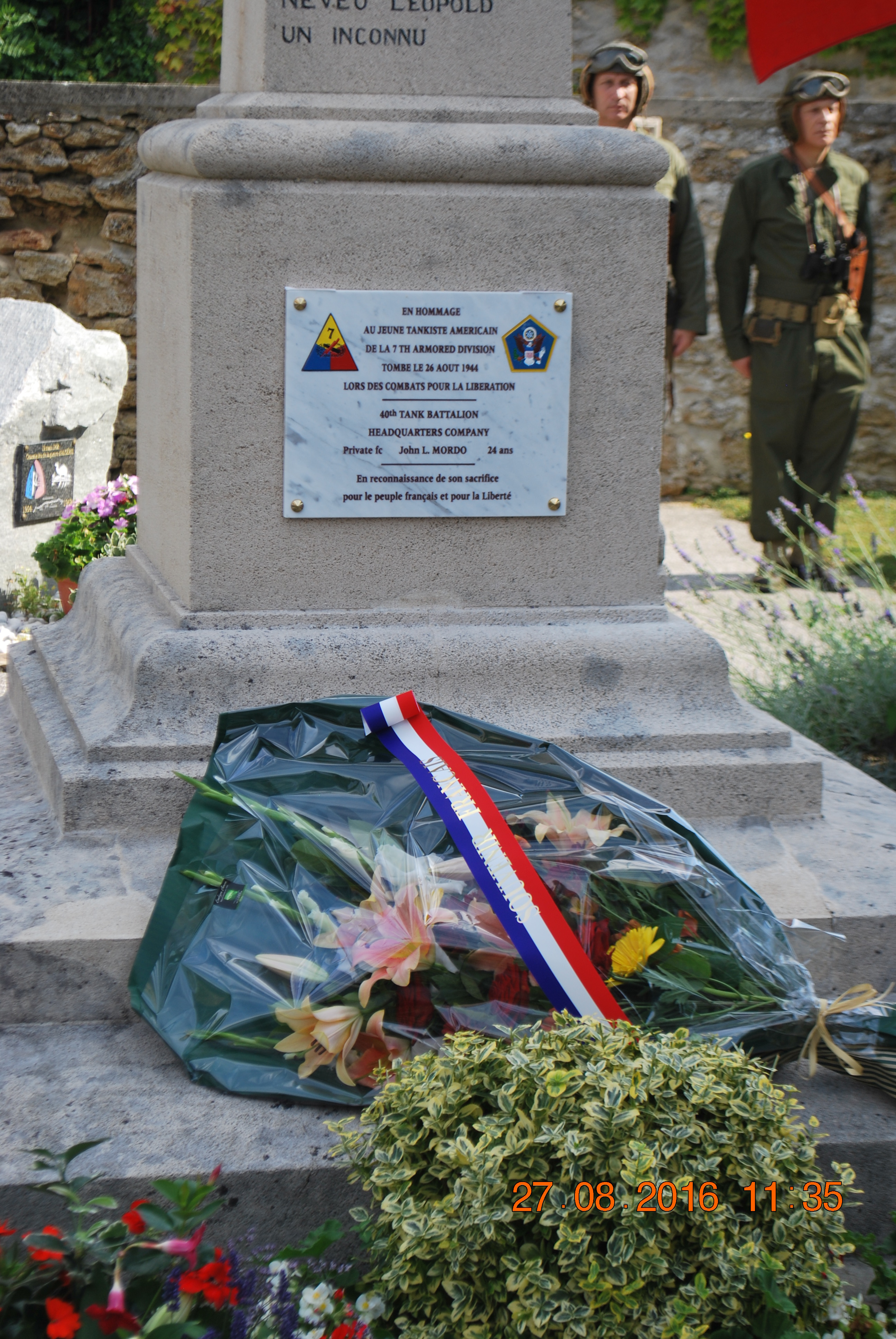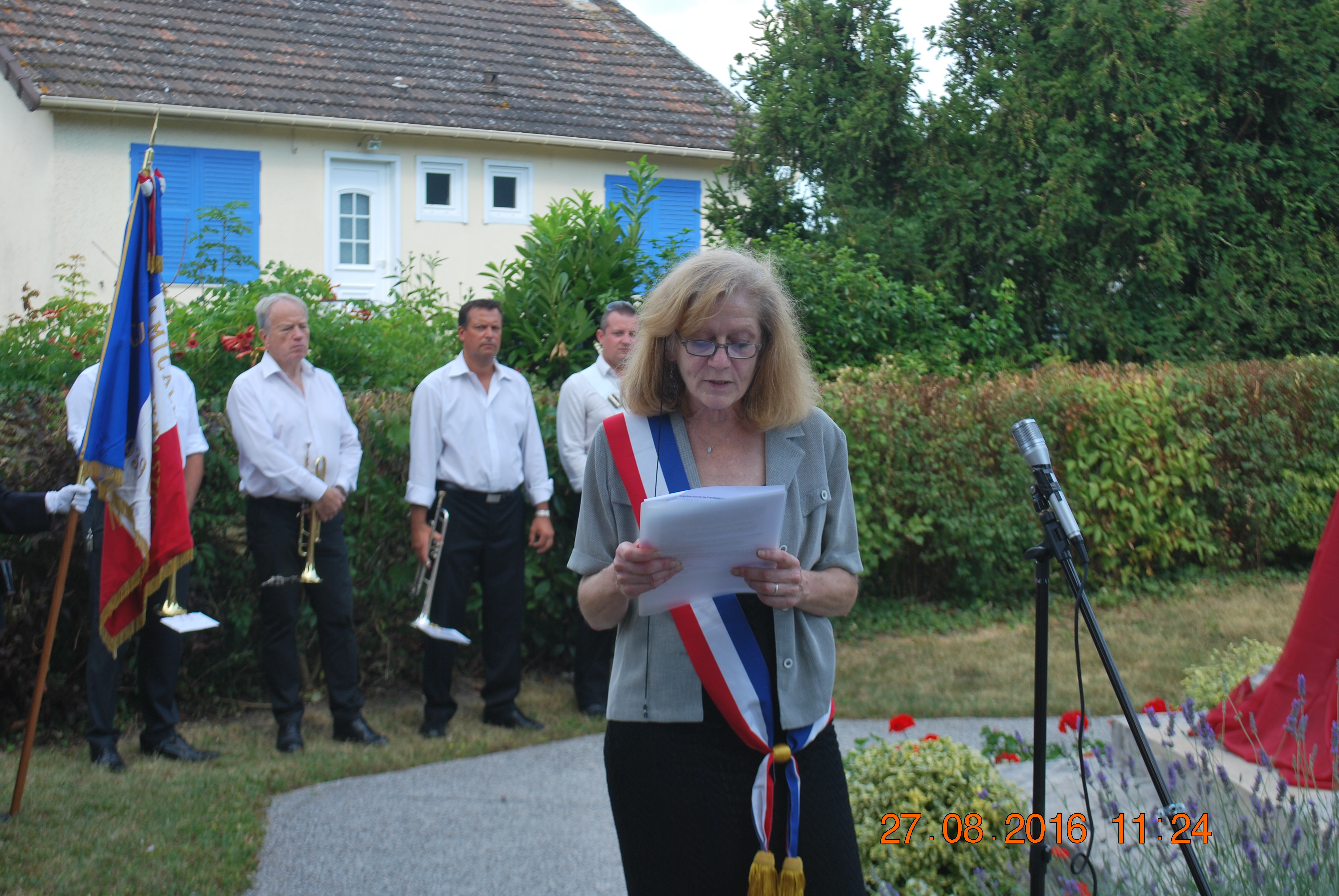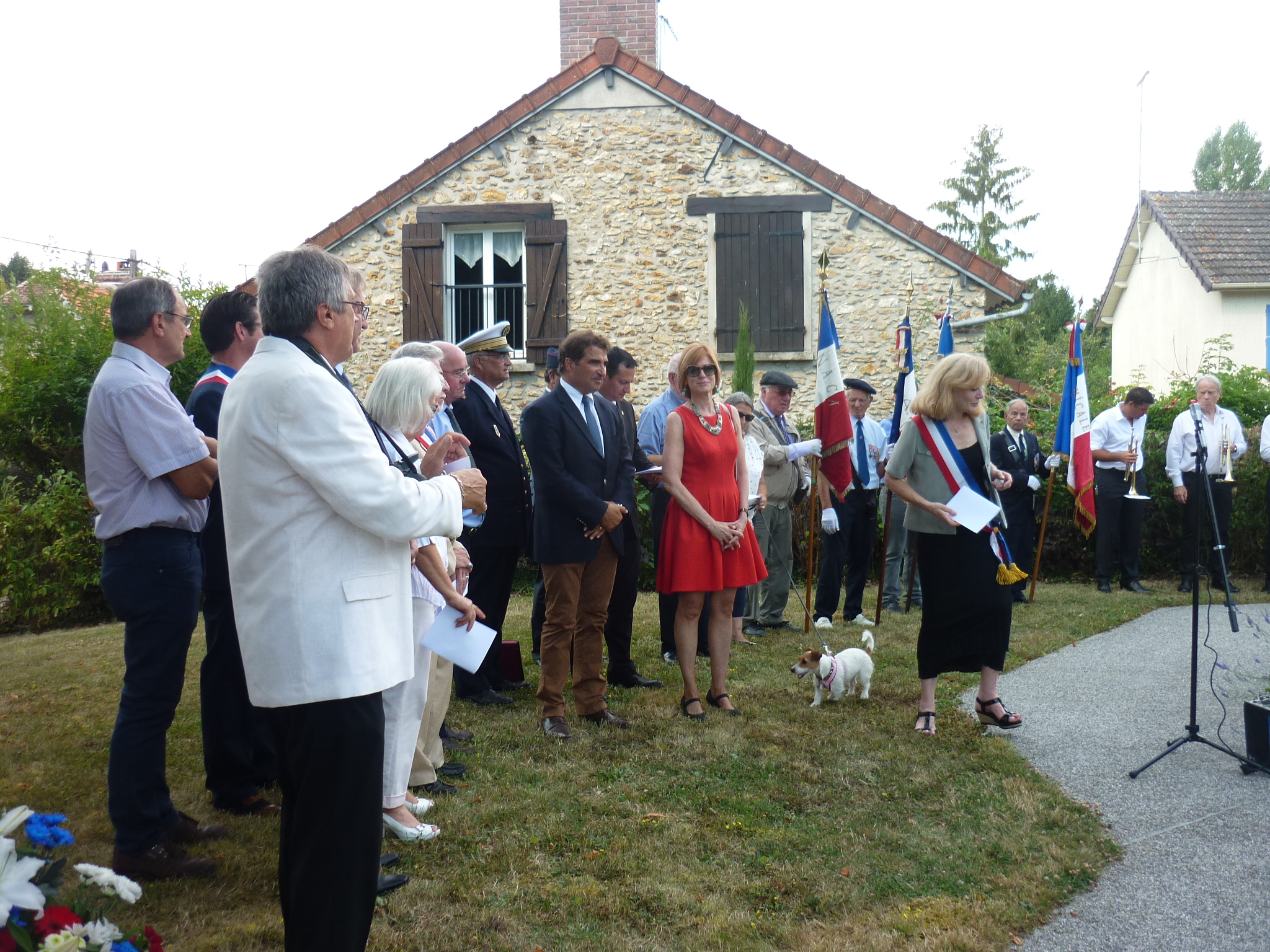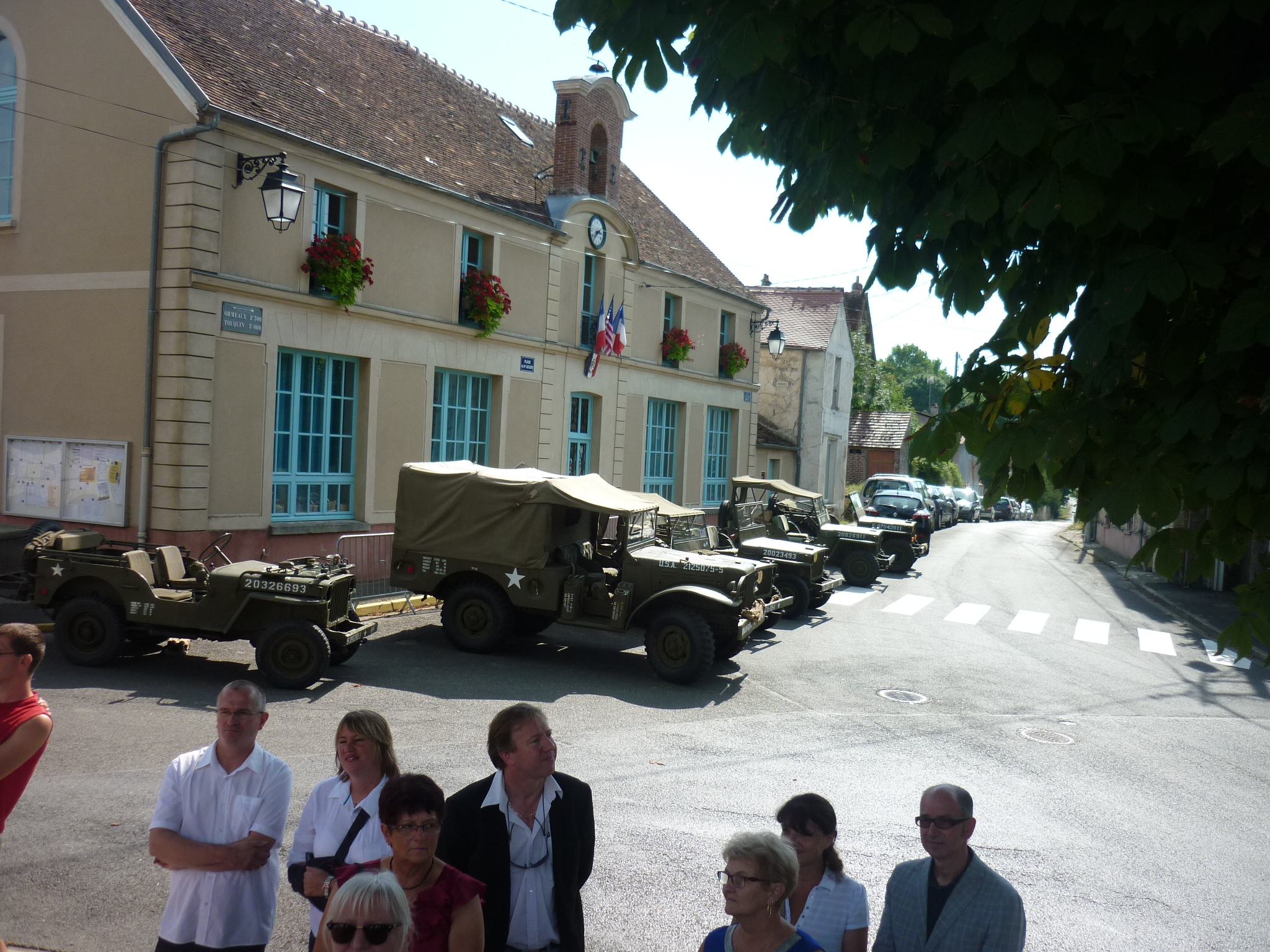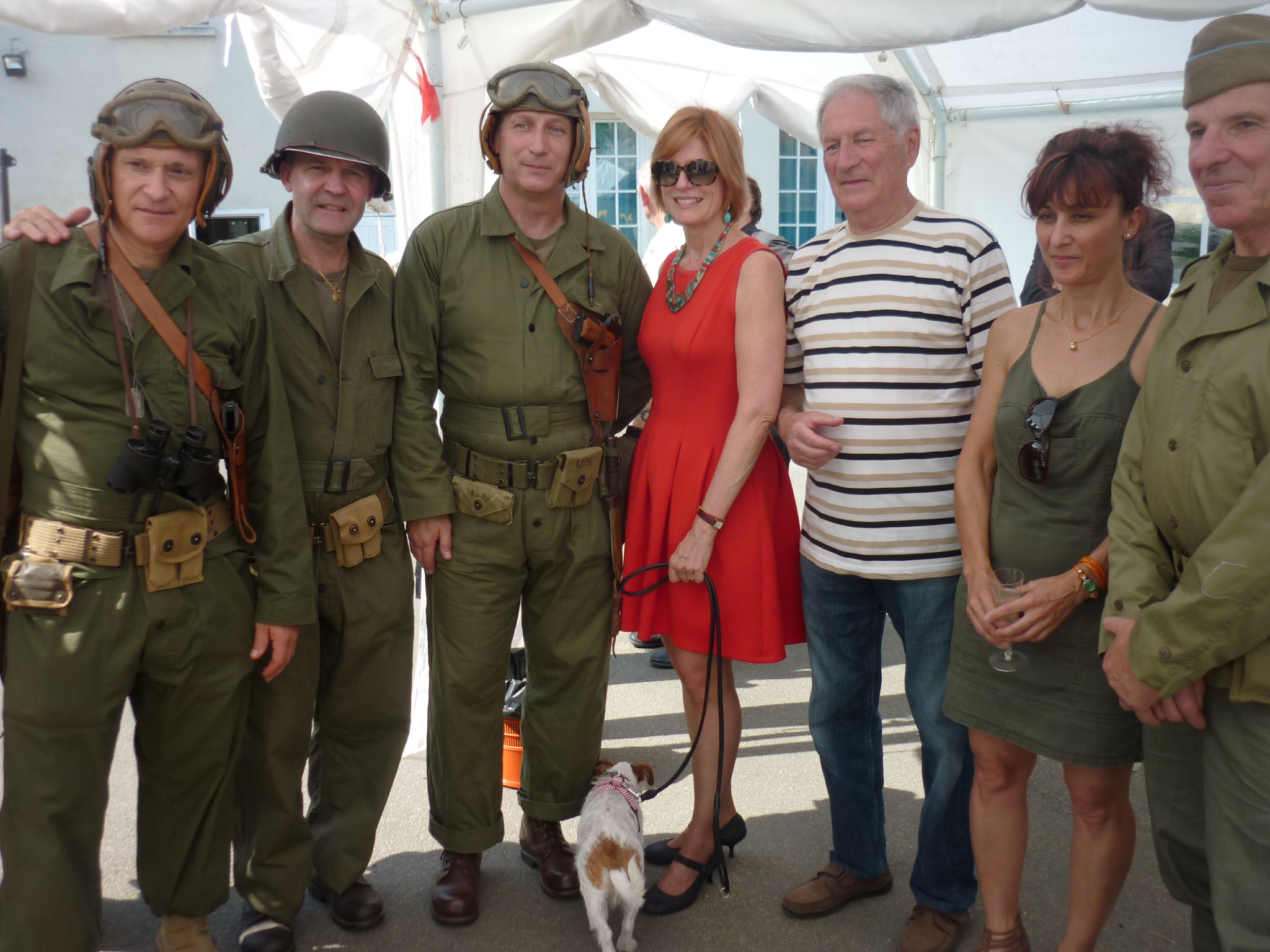 ---
Click here for information about contacting me.
Text Copyright © 2016 by Wesley Johnston
All rights reserved
7th Armored Division Web Site Main Page
Active overview of all pages at the 7th Armored Division web site