Luther B. Wilmer's bag (C/23)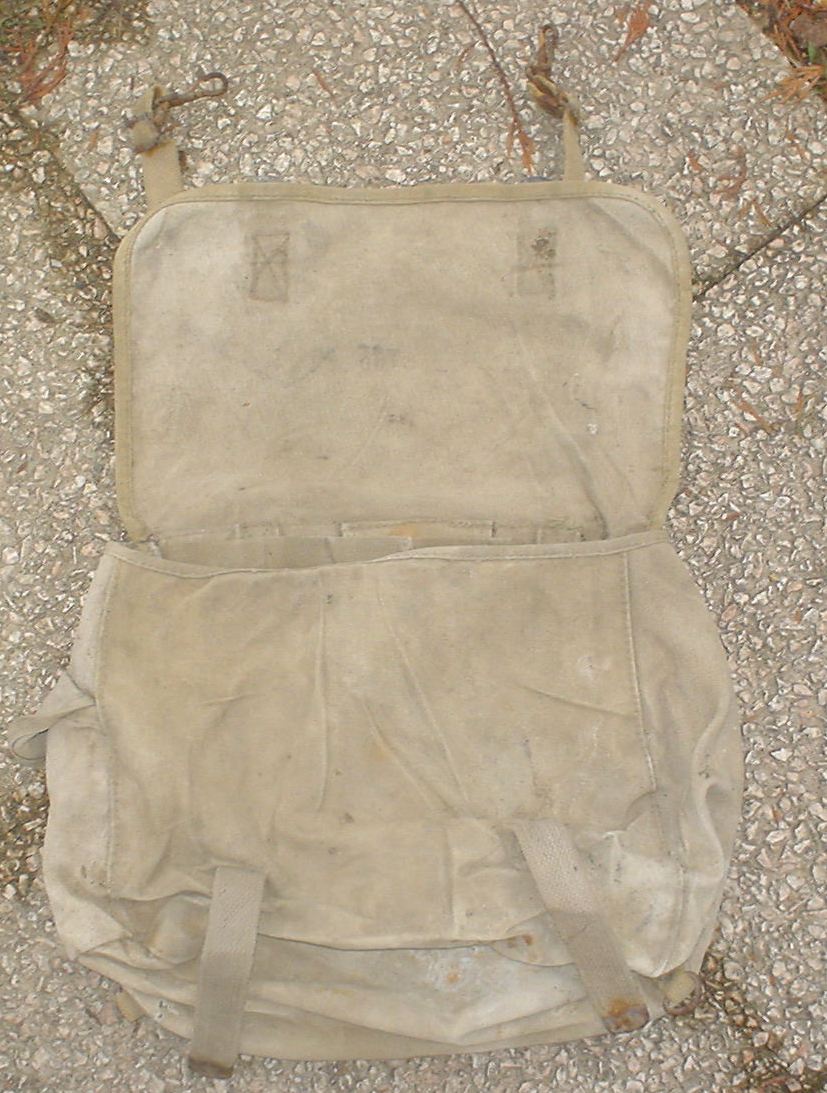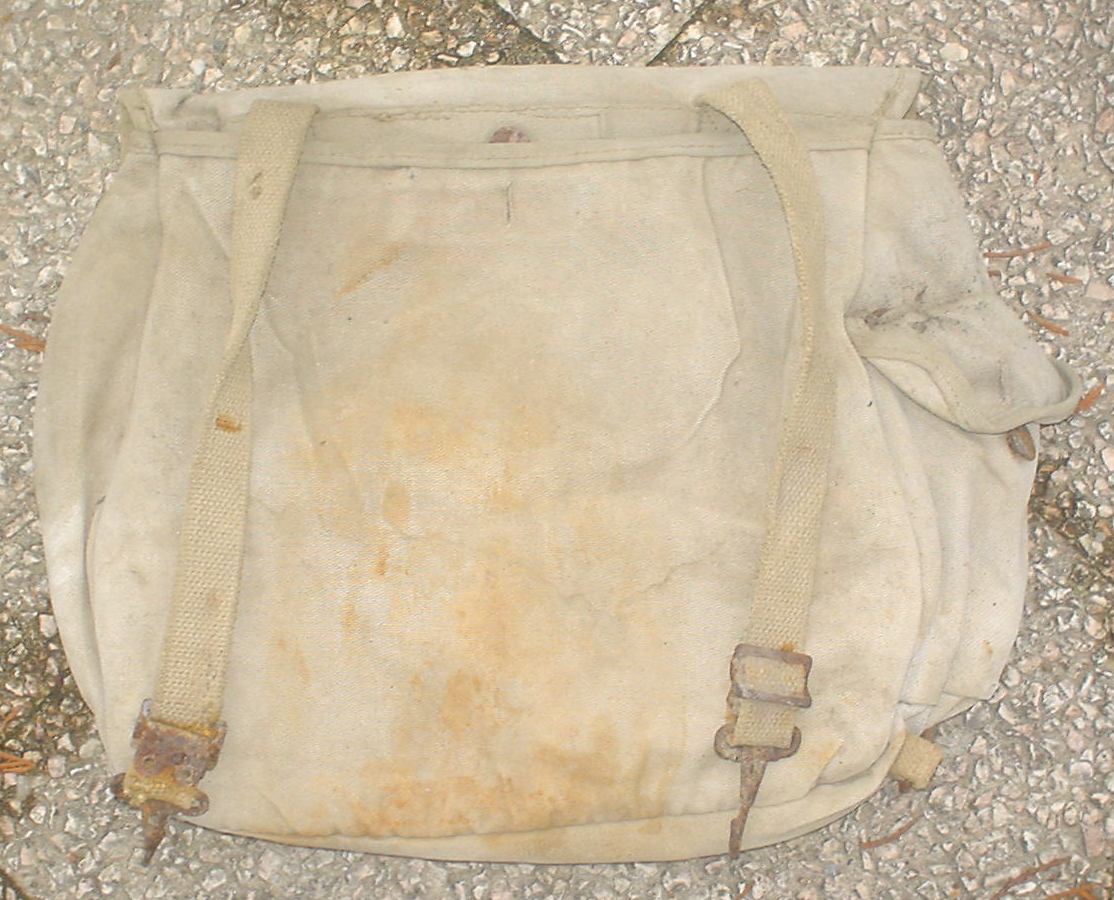 Click on the image for full-size image.
The bag was found by a citizen of Château-Gontier (20 miles south of Laval, France) who found the bag shortly after the August 7, 1944 libertaion of Château-Gontier by the 5th Infantry Division. 7th Armored Division did not come ashore in France until August 10-11. The Division passed rapidly through Laval on August 13, enroute to Evron and Ste. Suzanne, northeast of Laval. There is no record of any element of 7th Armored Division being south of Laval at all and definitely not by 20 miles. So it is almost certainly the case that the bag was not lost at Château-Gontier but more likely at Laval. It could, of course, have been brought from Laval to Château-Gontier after it was found, then discarded, and then found again. We will probably never know.
A French citizen now has the bag, and asked Alexis Boban to find out about it. So we can thank Alexis Boban for the photographs and the information that he has provided about the bag.
Luther Wilmer survived the war but was lucky to do so. Within a month and a half after going through Laval, he had survived not just one but two tragic actions that took the lives of his buddies.
On September 1, 1944 -- just 19 days after passing through Laval, just before they reached Verdun, France, an 88mm German shell hit the trees, causing a tree burst, while the men were dismounted from their half-track. They were chased back to the half-track by German machine gun fire. Luther Wilmer, the half-track driver, drove the half-track 40 mph (very fast for a half-track), and another German tree burst hit in front of them. Then just as they reached the spot where it had hit, another tree burst hit the same location. Pfc. George McClure and Pvt. Joseph Pozolante were killed, and Platoon Leader, Lt. Sweeney who was in the machine gun turret atop the half-track, was wounded. Leroy Selhorst, who told the story of this action in 2006, was also wounded.
On September 30, 1944 Luther Wilmer survived the second action. C/23 woke up at Deurne, Netherlands. During the morning, they moved about 15 miles to St. Anthonis. In the afternoon, they were part of the 7th Armored Division attack southward toward Overloon into completely unfamiliar terrain, defended by a well-entrenched enemy who had had the luxury of several days to build their position. Squad Leader S/Sgt. Raymond Hill did not survive the day, and Pvt. Ludwig and Pvt. Johnson were wounded.