Foreign Nationals Recognized by the 7th Armored Division
at Verdun, France September 5, 1944
Bookmark this page as http://www.7thArmdDiv.org/7ad-foreign-verdun.htm
Last updated: October 4, 2010 - What's New?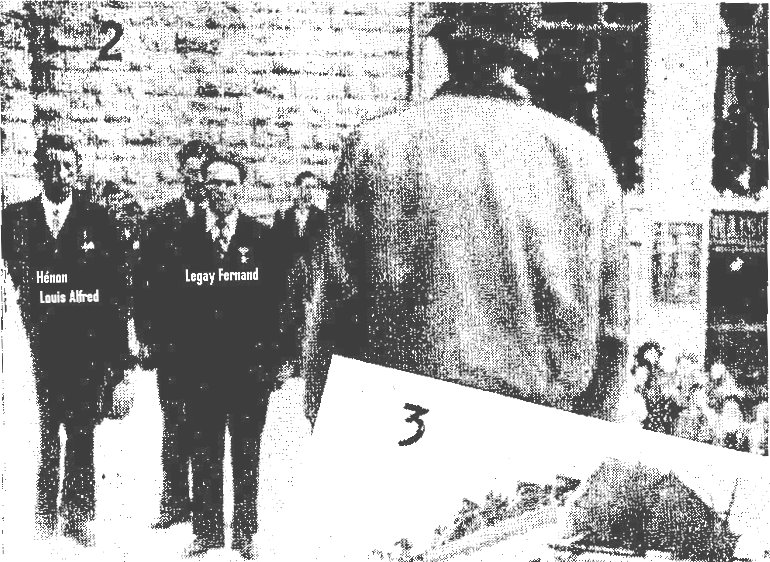 Gen. Lindsay McD. Silvester, commanding general of 7th Armored Division,
awards French civilians for saving the bridge at Verdun, France - September 5, 1944
Front: Louis-Alfred Hénon (left), Fernand Legay (right)
Rear: Mr. Evin (not shown: Henri Schulk)
(photo thanks to Marc Sasiek, grandson of Mr. Hénon)
The following is from the 7th Armored Division G-1 (Personnel) Journal. (Spellings are as in the original document.)
5 September 1944
Location: Verdun
Mr. Fernand Legay was awarded the Silver Star at a special ceremony before the Verdun monument at Verdun, France. Mr. Henon, Mr. Evin and Mr. Schluck, all of Verdun, were publicly congratulated by the Division Commanding General for removing German mines from the bridge over the Meuse.
The following is from 7th Armored Division General Order #39 (5 September 1944).
I. AWARDS OF SILVER STAR: By direction of the President, and under the provisions of AR 600-45, as amended, and Letter, Headquarters XX Corps, file AG 200.6, subject, "Delegation of Authority to Award Decorations", dated 1 September 1944, the Silver Star is awarded to:
…
M. Fernand Legay, (FFI), for distinguishing himself by gallantry in action in France on 31 August 1944.
Apparently there has been some confusion about this in Verdun, so that the daughter of M. Henon has prepared a documentation of the facts of the ceremony. Click here to see the original French version of that document. Click here to see a rough English translation of that document.
---
Additional Information
---
Details of the Action at the Bridge
Marc Sasiek (grandson of M. Hénon) is working on gathering the full and correct names of these men and also on location the certificates that they were presented by Gen. Silvester.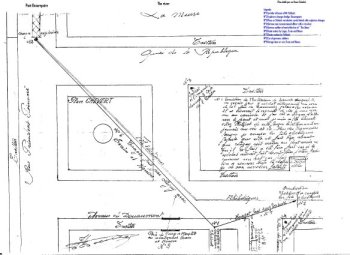 Henri Schulk's Plan for how they kept the Beaurepaire Bridge at Verdun, France from being blown by the Germans, 31 August 1944.
Click on the image to see it full-sized.
---
Signal Corps Still and Moving Pictures
Signal Corps cameraman W. G. Snowden recorded the events in moving pictures. Click here to see the video (duration 1:55).
Signal Corps Photograph SC 199843 recorded the beginning of the ceremonies.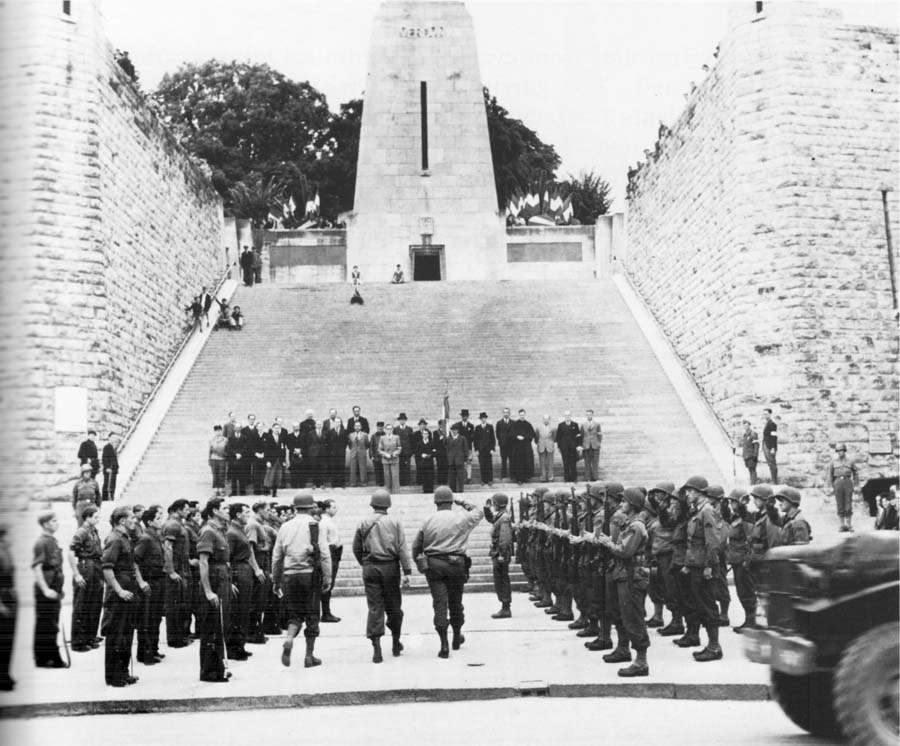 A platoon of American Inf (right) and a platoon of FFI men (left) present arms as Maj. Gen. Lindsey McD. Silvester arrives in Verdun to decorate fighting Frenchmen of the town who contributed greatly to the American advance.
Click on the image to see it full-sized.
---
Click here for information about contacting me.
Copyright © 2010 by Wesley Johnston
All rights reserved
7th Armored Division Association Home Page
Active overview of all pages at the 7th Armored Division web site